Choose From Our Five BULL SHED Options
EACH CATERING TO YOUR SPECIFIC REQUIREMENTS
The BULL SHED Standard
Features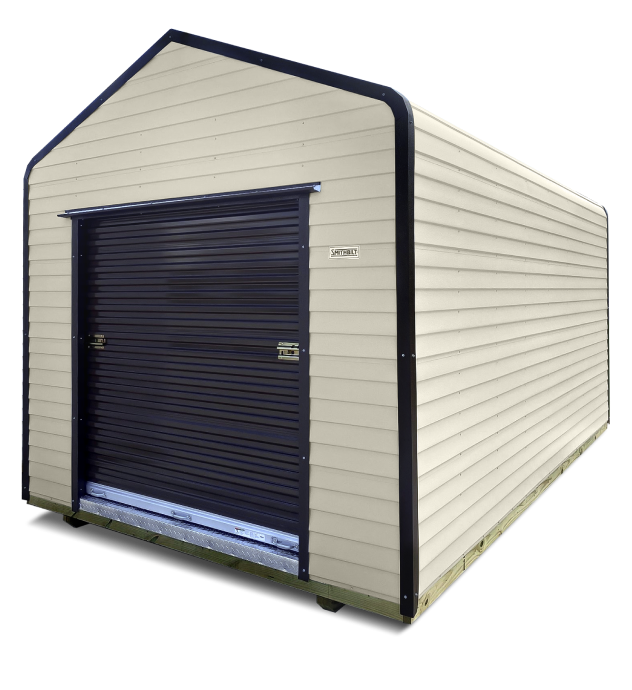 3/4" tongue and groove, pressure treated flooring, 2″ X 6" fully pressure treated floor joists.
Heavy-duty galvanized steel frame anchors
Industrial strength yellow pine wall studs
Baked enamel, maintenance-free aluminum finish
Structural quality galvanized steel plates and framing fasteners
Built to Florida Building Code specifications withstand 180mph winds.
Smithbilt's BULL SHED

Available Options
DOOR OPTIONS
Our doors are constructed from painted galvanized steel and attached to a heavy-duty aluminum frame ensuring stability, safety, and security. Other features include highly efficient polyurethane foam insulation with high R-Values and adjustable striker plates. Our doors features weather stripping on the door frame and door core creating a double seal.
WINDOW OPTIONS
Our windows have interlocking meeting rails that provide additional security and structural performance. Quality pile weather-stripping at sash head and jambs for maximum weather resistance. Soft vinyl bulb gasket for additional weather seal. Sloped sill and large built-in weep holes for superior drainage. Jambs notched for multiple opening positions with spring-loaded latches. Nylon glides enable easy window sash operation.
FLOOR OPTIONS
Smithbilt has opted for a robust structural approach in our sheds by employing 16-inch on center floor joist spacing. This smart choice ensures optimal weight distribution and enhanced stability, demonstrating Smithbilt's commitment to quality construction and durability in their shed designs.
OTHER OPTIONS
Smithbilt takes pride in exceeding the ordinary by presenting a diverse array of customizable options for our sheds. Beyond our standard selection, we introduce supplementary features such as electrical packages and peak vents. Whether you require specialized functionalities or unique modifications, our buyers can readily engage with our dealers or sales representatives to personalize their shed according to your precise needs.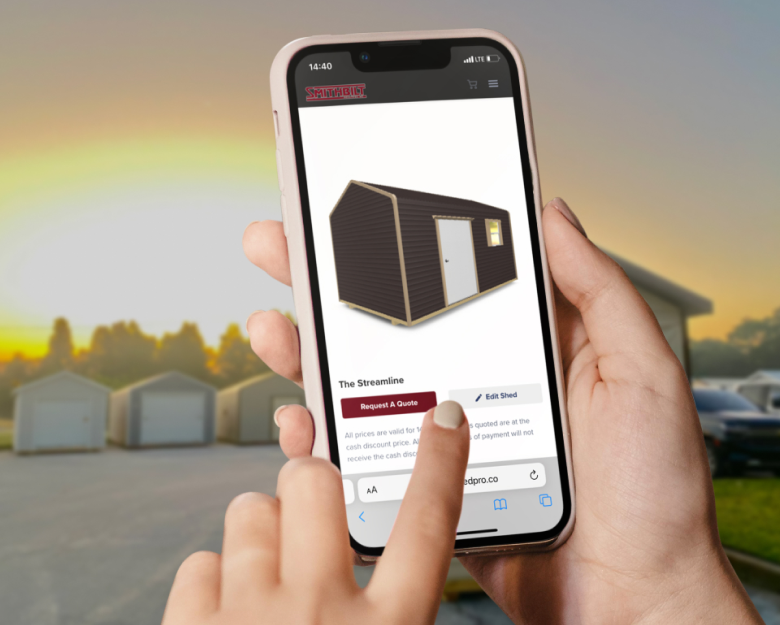 Customize Your Shed
Smithbilt can manufacture and deliver a utility storage building with just about any application you have in mind. But even with our enormous variety of sizes, shapes and colors we realize you may have something special in mind for your storage or utility needs.
Design Your Own Shed
Let's Talk
webmaster@seadev.com.vn
THE CHOICE IS YOURS AND THE POSSIBILITIES ARE ENDLESS WITH A BULL SHED UTILITY STORAGE BUILDING.
Fill the form below or Call us (863) 665-3767