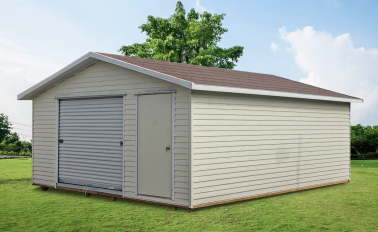 When the big storage job calls for extra room, and lots of it, Smithbilt's Double Wide is the answer. And with the addition of an optional garage door, you have the ideal full-sized storage for a car or boat. Smithbilt's maintenance free Double Wide design is available in either the Barn, Eave or Streamline models. Your best choice for maximum storage space and maximum quality.
Available Sizes:
Interested In "The Doublewide" BULL SHED?
webmaster@seadev.com.vn
THE CHOICE IS YOURS AND THE POSSIBILITIES ARE ENDLESS WITH A BULL SHED UTILITY STORAGE BUILDING.
Fill the form below or Call us (863) 665-3767